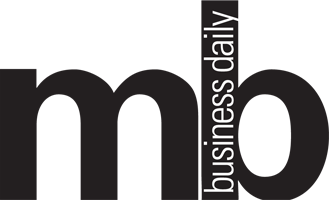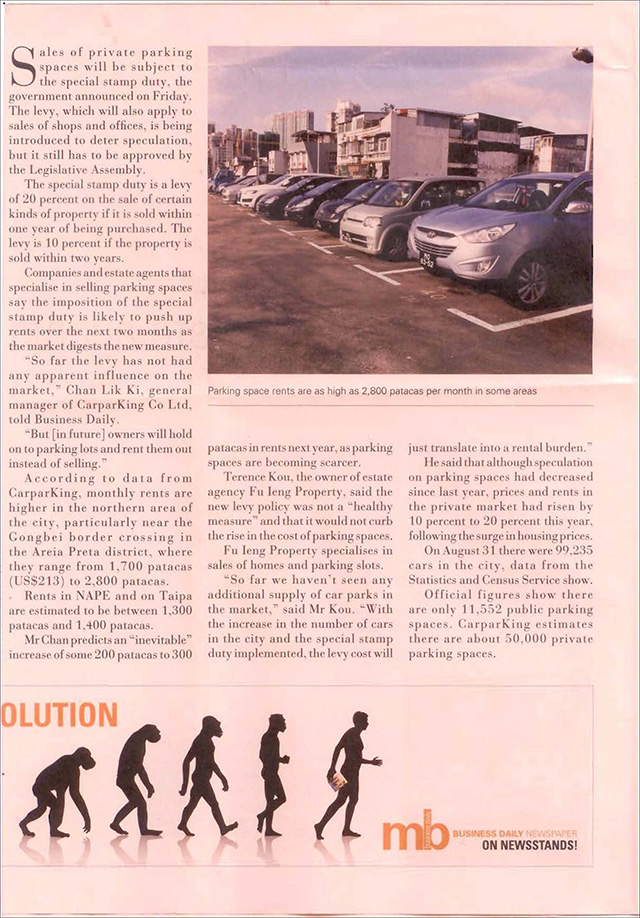 The special stamp duty will drive up rents for parking spaces,say estate agents
Sales of private parking spaces will be subject to the special stamp duty, the government announced on Friday.
The levy, which will also apply to sales of shops and offices, is being introduced to deter speculation, but it still has to be approved by the Legislative Assembly.
The special stamp duty is a levy of 20 percent on the sale of certain kinds of property if it is sold within one year of being purchased. The levy is 10 percent if the property is sold within two years.
Companies and estate agents that specialise in selling parking spaces say the imposition of the special stamp duty is likely to push up rents over the next two months as the market digests the new measure.
"So far the levy has not had any apparent influence on the market," Chan Lik Ki, general manager of CarparKing Co Ltd, told Business Daily. "But [in future] owners will hold on to parking lots and rent them out instead of selling."
According to data from CarparKing, monthly rents are higher in the northern area of the city, particularly near the Gongbei border crossing in the Areia Preta district, where they range from 1,700 patacas (US$213) to 2,800 patacas.
Rents in NAPE and on Taipa are estimated to be between 1,300 patacas and 1,400 patacas.
Mr Chan predicts an "inevitable" increase of some 200 patacas to 300 patacas in rents next year, as parking spaces are becoming scarcer.
What is more,the authorities have already warned they are considering increasing public parking fees, besides introducing other measures to promote public transport. So it is expected that the price for private parking space will continue to go up in the near term.
Therence Kou, the owner of estate agency Fu Ieng Property, said the new levy policy was not a "healthy measure" and that it would not curb the rise in the cost of parking spaces.
Fu Ieng Property specialises in sales of homes and parking slots.
"So far we haven't seen any additional supply of car parks in the market," said Mr Kou. "With the increase in the number of cars in the city and the special stamp duty implemented, the levy cost will just translate into a rental burden."
He said that although speculation on parking spaces had decreased since last year, prices and rents in the private market had risen by 10 percent to 20 percent this year, following the surge in housing prices.
On August 31 there were 99, 235 cars in the city, data from the Statistics and Census Service show.
Official figures show there are only 11, 552 public parking spaces. CarparKing estimates there are about 50,000 private parking spaces.